Many types of spiders are encountered in North Queensland homes and gardens – some harmless, some poisonous. They all have unsightly webs and droppings.  Call SR Pest Control to discuss our range of spider control solutions.
Click To Call for a Free Quote
SR Pest Control Spider Treatments
SR Pest Control ​Spider Treatments
Thoroughly inspect the property establishing harbourages and areas of activity
Internally we apply an safe, residual barrier spray to the cornices throughout the house. Spray around windows and under furniture. Dust may also be applied to any cracks and crevices within the house and in the roof void
Externally we use selected formulated sprays killing spider instantly and creating an external barrier
Prior to treatment
We advise a tidy up in and outside your property. Remove or relocate items leaning against external walls this will allow access for a good clean continuous barrier spray.  Pack items (clothing, toys, dishes) away within the house for easy access. Vacuum and mop prior for maximum results.
After treatment
Our treatment are instant and you will see a large spider 'die off'. We recommend not to remove webbing for at least 2 weeks as spiders commonly eat their own webs and will ingest our treatment spray. We will also advise our client on other non chemical controls to assist the result and help reduce re-infestation specific to your situation. 
   ​
​All our products are safe for occupants and their pets and SR Pest Control runs a comprehensive service warranty.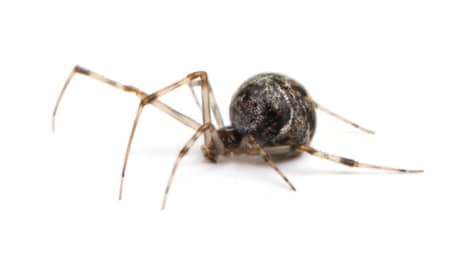 Adult size range from 6.5mm to 9.5mm 
Yellow brown body with faint markings 
Small head with a large round abdomen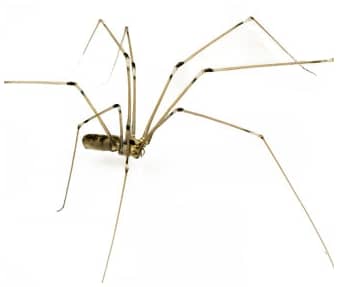 7-9mm in length
Very long, skinny legs with dark markings 
Pale yellow/brown colour