Pest Control Service Mount Sheridan
We provide high quality pest control services that are fast and affordable in Mount Sheridan
Click To Call for a Free Quote
SR Pest Control, serving in Mount Sheridan, is your local pest control expert. Our team is licensed, insured, and committed to providing hassle-free solutions for your pest problems. As a trusted service provider, we prioritize the well-being of your home. With our same-day service, you can count on prompt and reliable assistance. Choose SR Pest Control for effective, friendly, and professional pest control tailored to your needs. Enjoy a pest-free environment with us by your side.
No Obligation Estimates for Pest Related Issues
Local Expertise
Licensed and Insured
Same-Day Service
Tailored Solutions
Experienced Team
Comprehensive Pest Control
Environmentally Friendly
Family-Owned and Operated:
Affordable Pricing
Customer Satisfaction
Regular Maintenance Plans
Emergency Services
Pet-Friendly Approaches
Advanced Technology
Educational Resources
Transparent Communication
Guaranteed Results
Residential Focus
Top Rated Pest Control Services In Mount Sheridan, Cairns, 4868
SR Pest Control, your trusted partner in Mount Sheridan, is dedicated to ensuring a pest-free environment for homeowners. As a locally owned and operated business, we bring a deep understanding of the specific pest challenges faced by our community.
Our licensed and insured team is committed to delivering expert pest control solutions, employing environmentally friendly methods that prioritize the safety of your family and pets. With a focus on same-day service, we promptly address your pest concerns, offering tailored solutions for a range of pests. We pride ourselves on affordability, transparent communication, and guaranteed results. From comprehensive pest control to proactive maintenance plans, SR Pest Control is your reliable choice for effective, family-friendly pest management.
Join our community of satisfied homeowners who trust SR Pest Control to keep their homes pest-free.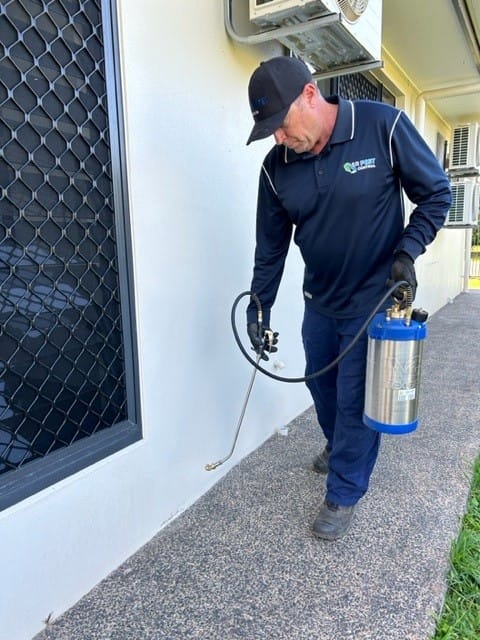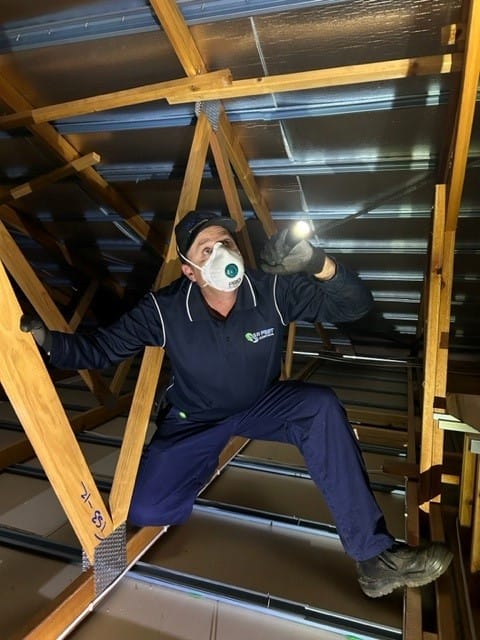 ARE YOU IN MOUNT SHERIDAN AND NEED FAST PEST CONTROL SERVICES?!
Common Pest Control Problems
Below is a list of the most common pest control problems homeowners in Mount Sheridan might run into:
Termite Infestations
Ant Invasions
Rodent Issues
Cockraoch Infestations
Spider Presence
Mosquito Control
Bed Bug Infestations
Flea and Tick Issues
Wasp and Bee Nests
Mold and Mildew
Wildlife Intusions
Weed Control
Insulation Damage
Gutter Issues
Leaky Roof Repairs
Faulty Seals and Caulking
Trash Management
Inadequate Ventilation
If you are experienceing any of the above pest control issues we recommend to contact us immediately for further assistance.
Pest Control Services Near You
We Service The Greater Mount Sheridan Area
Q and A's That Homeowners in Mount Sheridan Might Ask
Q: What types of pests are common in Mount Sheridan, and can you effectively address them?
A: In Mount Sheridan, common pests include ants, rodents, termites, and mosquitoes. We specialize in comprehensive pest control, tackling these issues effectively.
Q: How quickly can you respond to a pest control emergency in Mount Sheridan?
Our team at SR Pest Control is committed to providing same-day service, ensuring a prompt response to urgent pest control needs in Mount Sheridan.
Q: Are your pest control methods safe for my family and pets in Mount Sheridan?
A: Yes, our methods prioritize safety. We use environmentally friendly approaches that are effective against pests while keeping your loved ones, including pets, safe.
Q: What preventative measures do you recommend for homeowners in Mount Sheridan to avoid future pest issues?
A: We offer personalized advice, including sealing entry points, regular inspections, and maintaining a clean environment, to help prevent future pest problems in Mount Sheridan.
Q: How do your prices compare, and are there any hidden fees for pest control services in Mount Sheridan?
Our pricing is competitive and transparent. We provide detailed quotes, and there are no hidden fees, ensuring clarity for our customers in Mount Sheridan.
Q: Do you offer any warranties or guarantees for your pest control services in Mount Sheridan?
A: Yes, we stand by the effectiveness of our services. We provide warranties and guarantees to ensure customer satisfaction with our pest control solutions in Mount Sheridan.